During the Autumn term the new KS1 Forest School groups enjoyed exploring the school woodland environment. They used their senses to notice the signs of Autumn. They particularly enjoyed creating 'leaf showers' and singing along to Autumn songs with percussion instruments.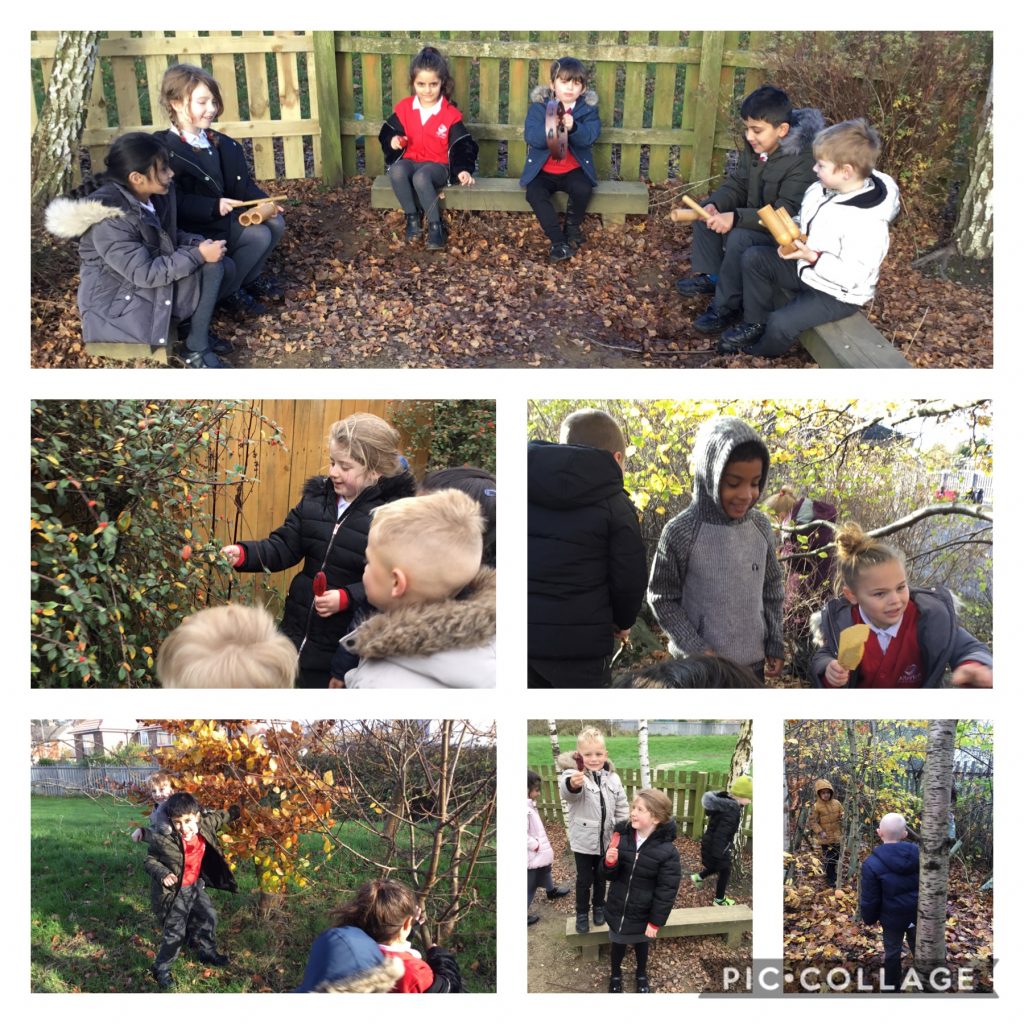 Once many of the leaves had fallen, we collected them up and used them to create animal pictures. We used our book story book 'Leaf Man' as inspiration.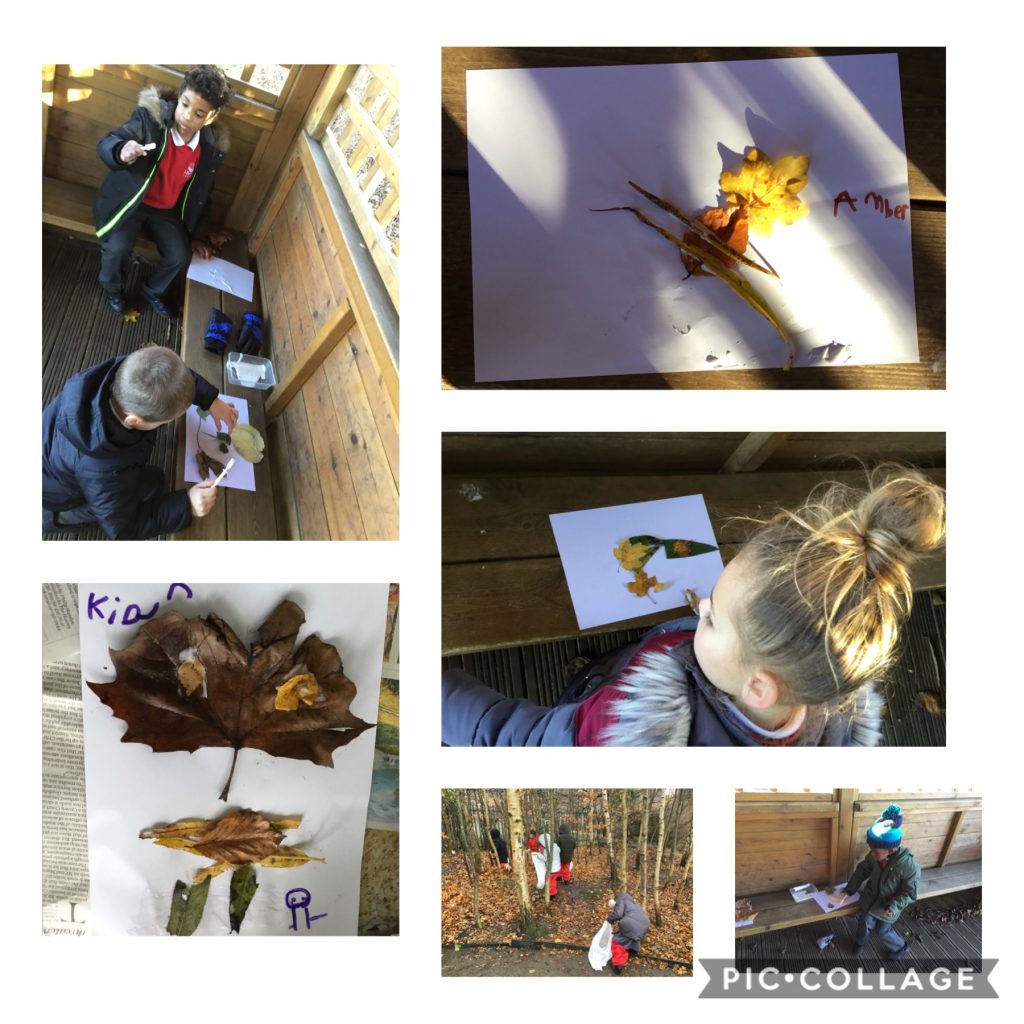 The children also worked in pairs to complete scavenger hunts focussing on textures. Our favourite team games included The Echo Game and Simon Says.