In December the children used sticks to create Christmas decorations. This task required great concentration and resilience, as tying the sticks together was very tricky! I observed some excellent team work during this activity.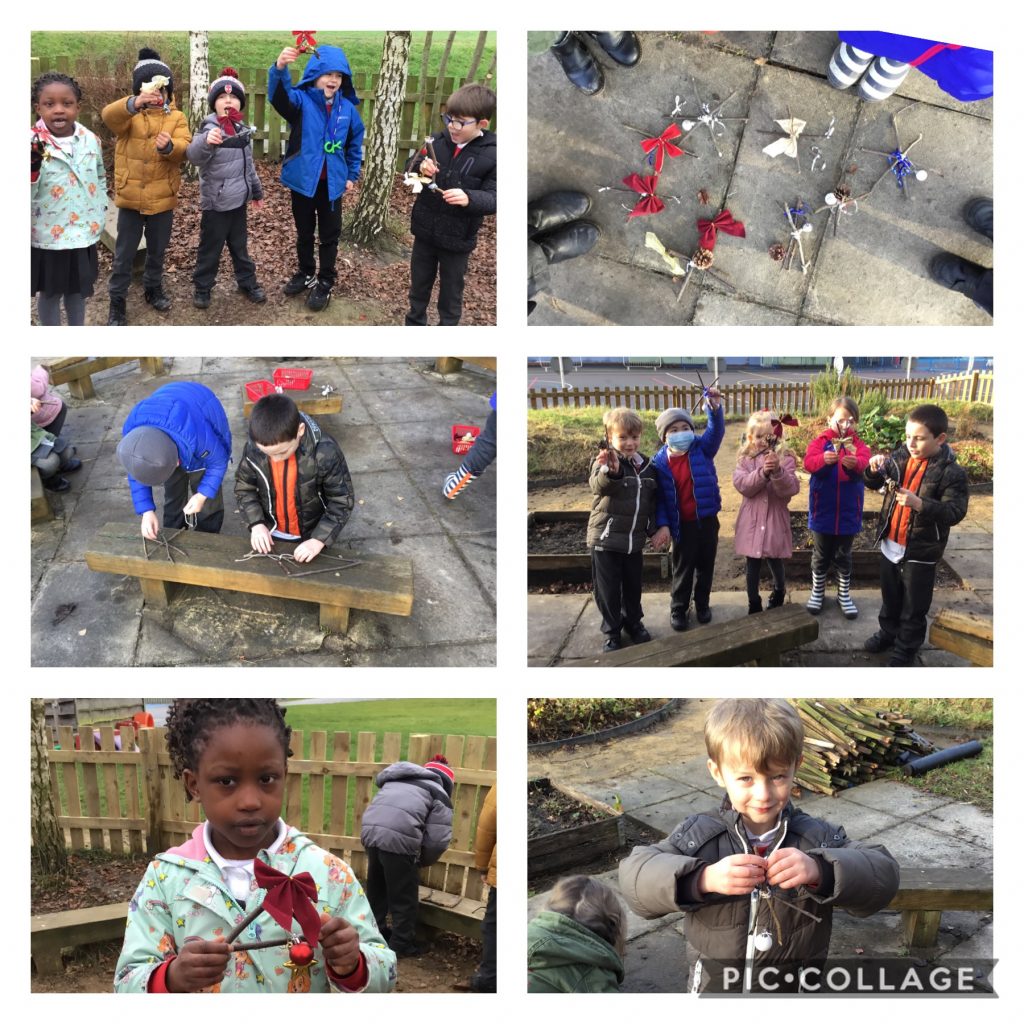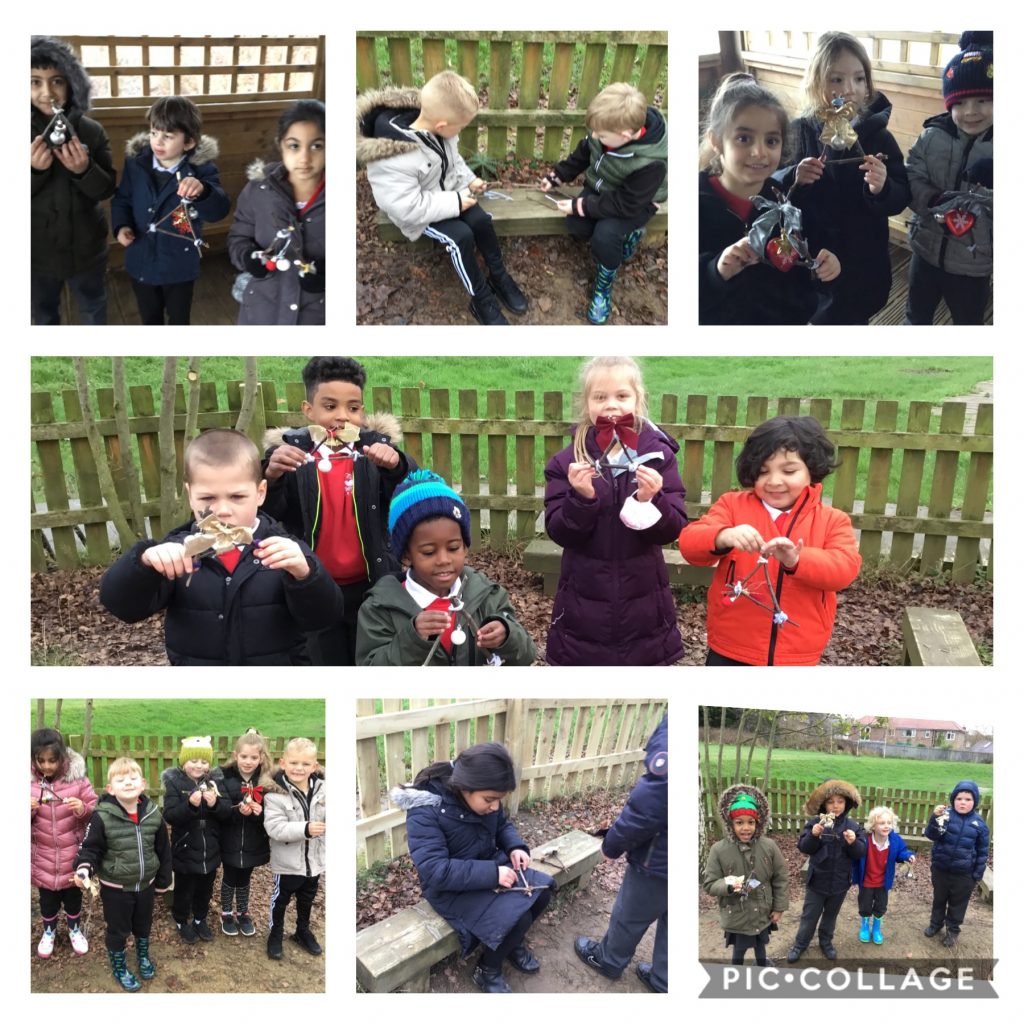 In our final week before the holidays the children completed a 'Follow the Star' activity which was inspired by the story of Baby Jesus.
The children worked as a group to search for stars hung around the school grounds. Each star had an activity to complete before they could move onto the next one.
The children took turns to read the instructions, which included a combination of movement, mathematics and team building activities. The children loved this session!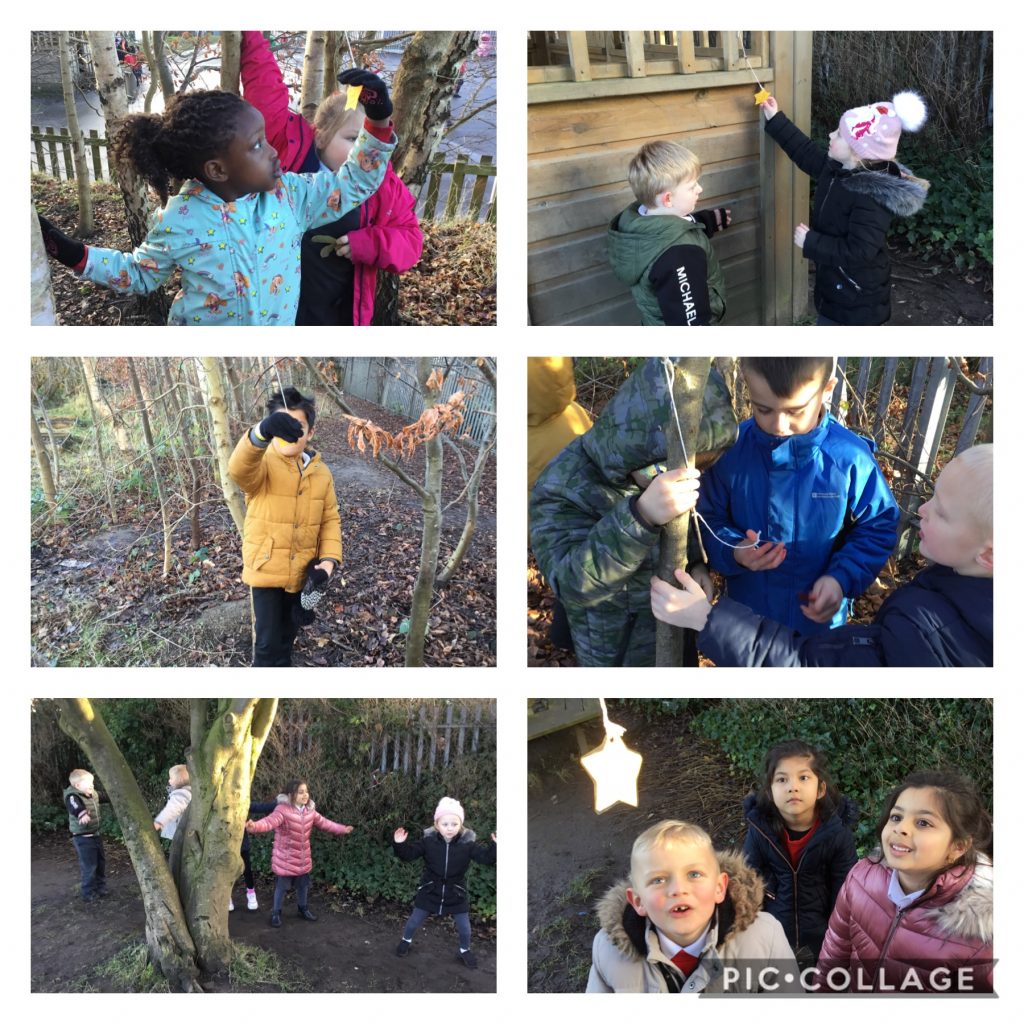 During the colder months we take lots of movement breaks to warm up our bodies outdoors. Our favourite games are 'What Time is it Mr Wolf?' and 'Pip, Squeek, Wilfred'.

We also sing lots of songs using the percussion instruments to create sounds of the winter weather such as rain, wind and thunder.