Our KS1 Rangers have successfully completed their first project – renovating our school bird boxes.
The first step was to locate the existing boxes. Before taking these down we were careful to check for any nests. Excitingly one box was in use, check out the photo below. It is very important not to disturb nesting birds.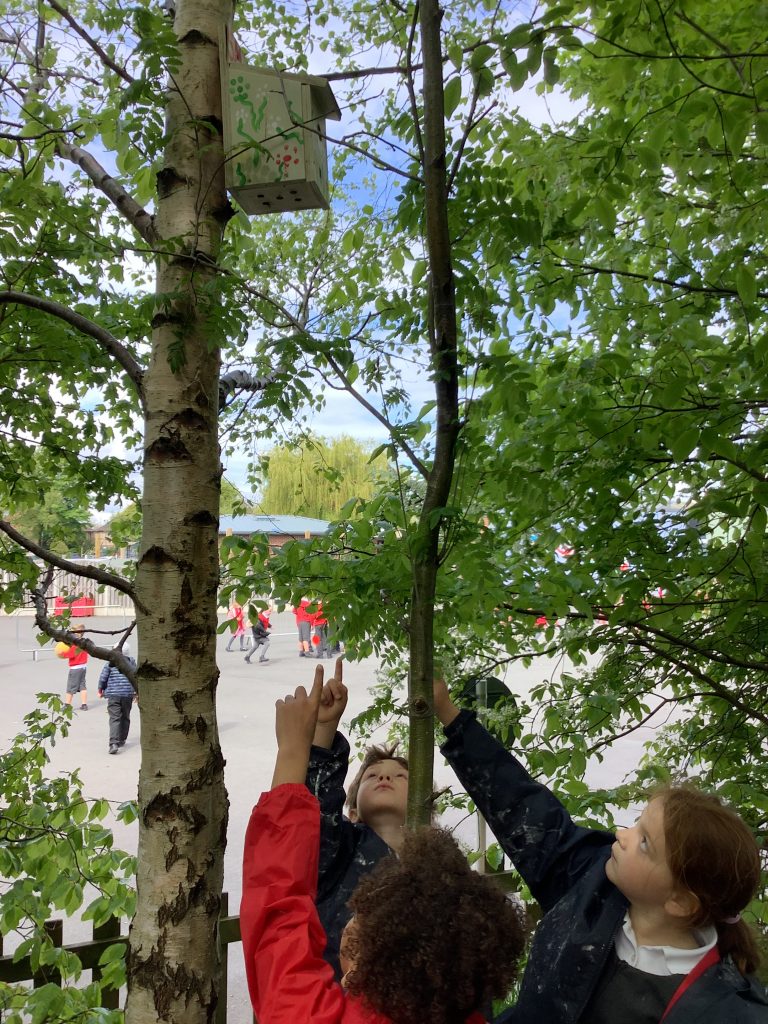 Next the rangers got busy mixing natural colours to repaint with, to make the boxes more camouflaged and attractive to the birds.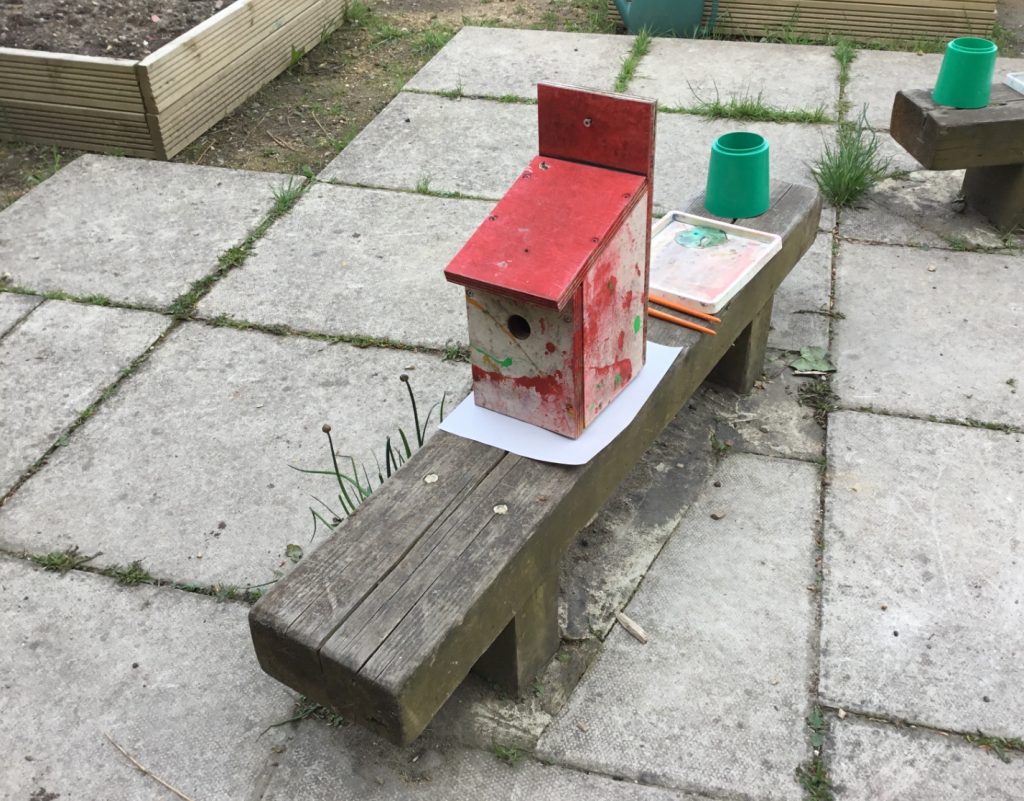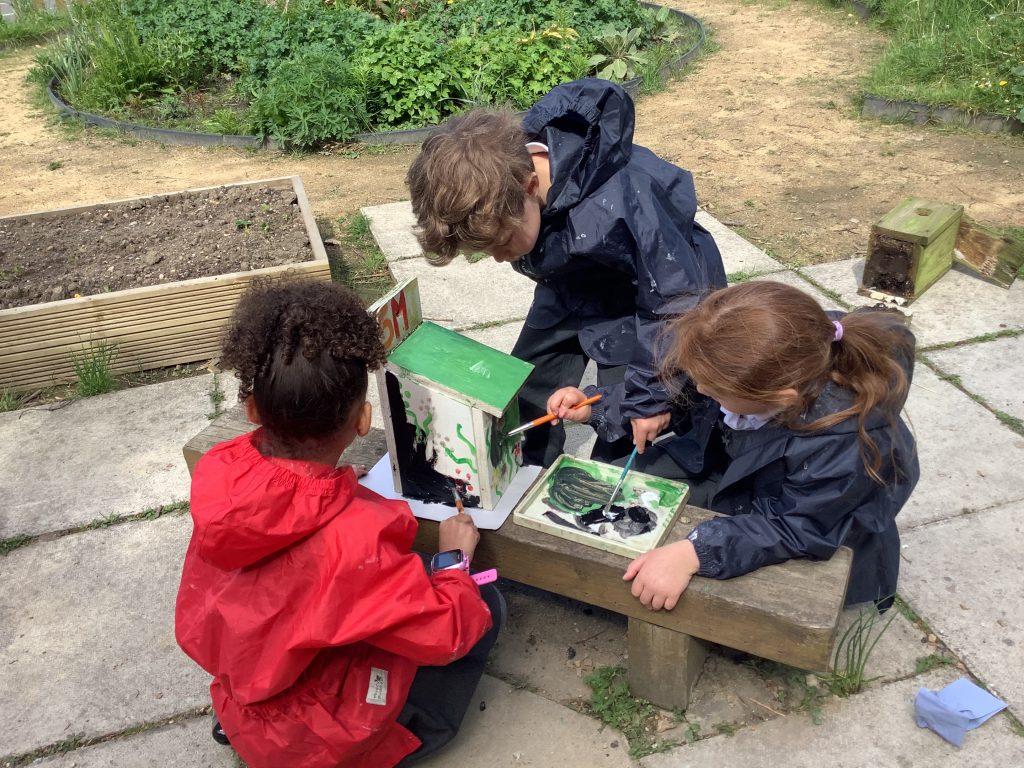 Working hard as team ants to repaint in natural colours 🐜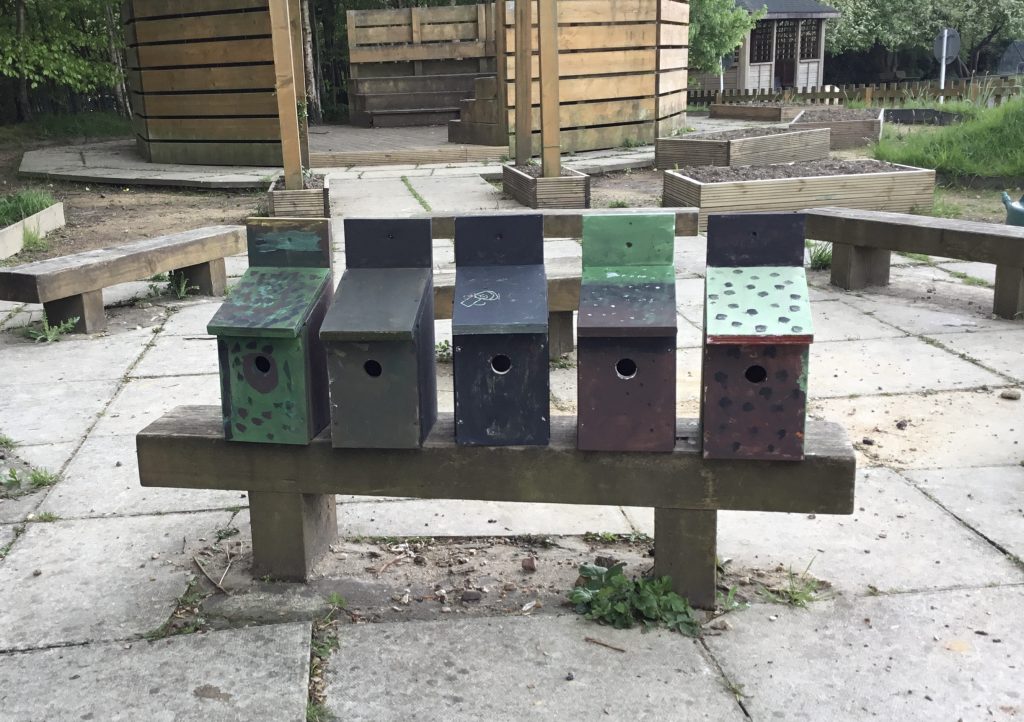 We were able to investigate an old nest in one of the boxes, and see the different materials the birds had used to build their nest.

Finally, Hugo helped Jack to secure the boxes back in the trees. We considered a clear flight path to the box, as well as ensuring they faced different directions, not too close to each other.
See if you can spot the revamped bird boxes around school. Thanks for your help rangers!