Today we are doing something very exciting , we are learning how to peel using our material in the woodland. 
First Step : we need to sit with our knees together and have our safety glove on the hand holding the stick
Second Step : Place the your hand  and the stick on your knee for the stick to rest on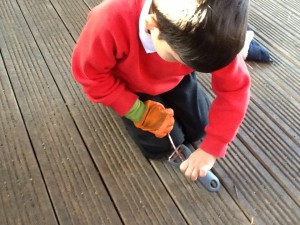 Third Step : Using your peeler place your thumb at the back of the peeler and curl your four fingers around it ready to peel.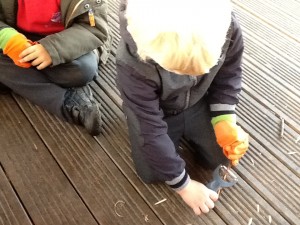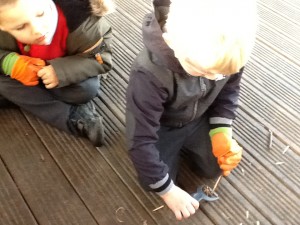 Finally step:  Place your peeler at the top of your stick and begin to slowly peel down making sure your fingers our out of site.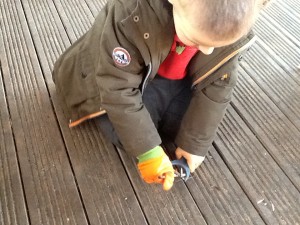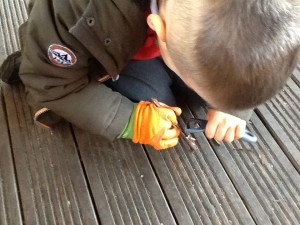 Well Done Reception Forest Schoolers you worked very well using our new equipment  for the first time