On a Friday afternoon I am fortunate enough to do a Forest School session with one of our year 2 bubbles. They have really enjoyed learning about birds and are becoming passionate birdwatchers!

Last week we went out into the school grounds and tried to identify the birds around us by listening to their birdsongs. After learning to recognise some new bird calls, we crept around the edges of the school field, hoping to spot them in the surrounding trees and bushes. We spotted so many different birds!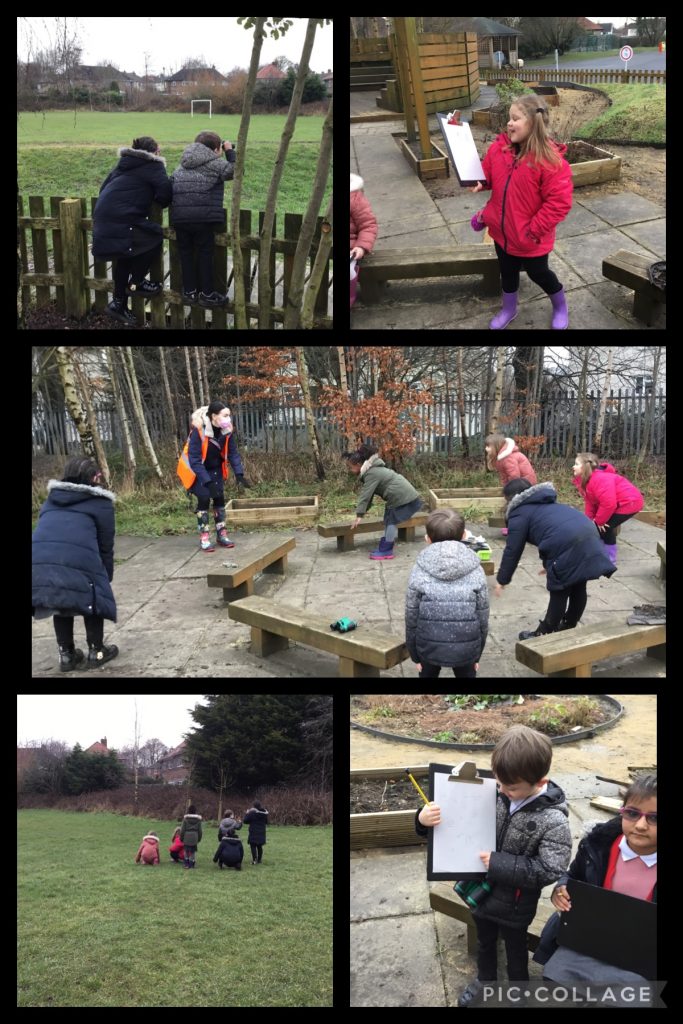 The children then had a go at sketching the birds they had seen before presenting their drawings to their friends.

As usual we ended our session with one of our favourite team games 'The Echo Game', which involves lots of movement to keep us warm!