The children at Nursery have been enjoying the sunshine and going on a Spring walk around the school. We used our senses to listen to the birds, smell the flowers and look for wild life in the pond. " They smell lovely." One child said.
The children talked about the flowers and discussed the different colours, sizes and shapes. "I like the orange one." A child observed. We talked about the names of the flowers and the leaves growing on the trees. The children also visited the pond and we found some water snails. We'll done nursery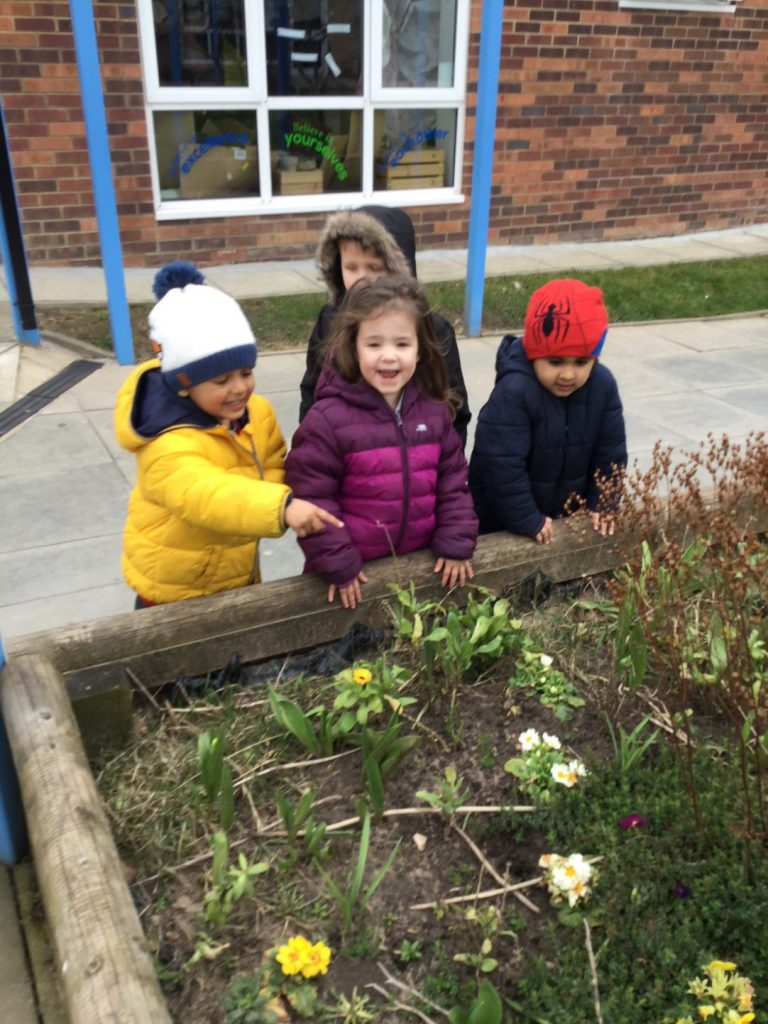 Hopefully next time we will find some frog spawn.